A proposed Wayfinding system for Champlain College's Communication and Creative Media building.
Created by 5 designers over the course of 8 weeks.
"A person's sense of safety, wellbeing, and security dramatically improves when they feel connected to their surroundings. Using attractive and instinctive outdoor and indoor wayfinding solutions, we enable people to more strongly connect with their environment, boosting their confidence and creating a memorable and favorable experience."
The two problems we encountered with the current system were Legibility and Sustainability.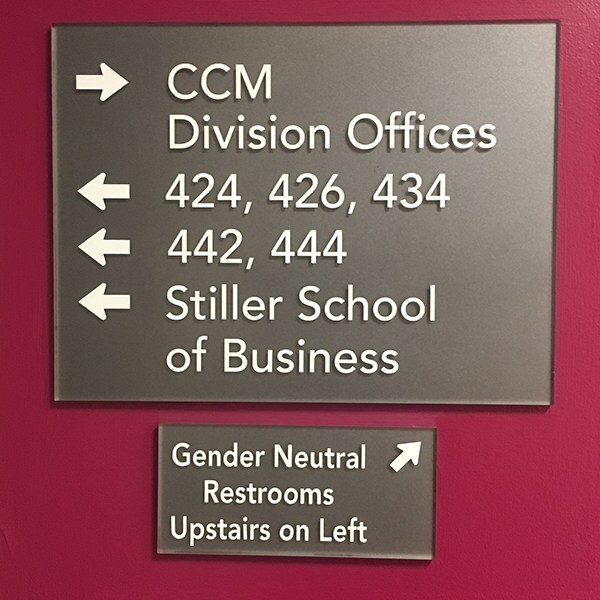 The Signage is not easily legible, making it hard for visitors to interact with the CCM building and thus Champlain College itself. 
Champlain's sustainability initiatives are not well represented, and this project aims to highlight sustainability of theCampus. 
Simplifying language to make it more accessible
Intuitive placement of signs
Layering of materials to create hierarchy and depth
Sustainable materials to emphasis Champlain's sustainable values.
The use of colors from the Champlain divisions, helps connect CCM with the rest of the campus, and encourages a sense of community within the building.
The materials we use are environmentally conscious, adhering to environmental standards of the existing CCM building.
Locally sourced hardwood and HDPE recycled plastic.